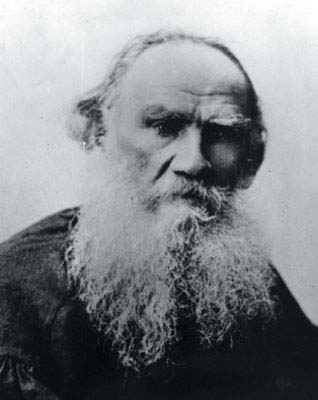 "My God! What did you eat?"
As I mentioned before, I am reading
"How Fiction Works"
by James Wood, the esteemed
New Yorker
literary critic. In between explaining Flaubert's contribution to realism and detail in fiction, and recounting Nabokov's criticisms of Henry James's observational capabilities, Wood shares this little gem, on the subject of what he calls "thisness":
By thisness, I mean the moment when Emma Bovary fondles the satin slippers she danced in weeks before at the great ball at La Vaubyessard, "the soles of which were yellowed with wax from the dance floor." By thisness I mean the cow manure that Ajax slips in while racing at the grand funeral games, in Book 23 of The Iliad (thisness is often used to puncture ceremonies like funerals and dinners that are designed precisely to euphemize thisness: what Tolstoy calls making a bad smell in the drawing room).
I am ripped from my reverie. Flaubert and Homer dissipate like, uh, phantoms upon the wind. I cannot have just read this. But Wood provides a footnote.
From The Death of Ivan Ilyich; Tolstoy likens talking about death, which society must ignore, to someone making a bad smell in the drawing room.
Let us not euphemize the thisness, folks. James Wood can enjoy a
fart joke
as long as it's a rarefied Tolstoy fart joke. But how could such a fart joke come to be?
I imagine some late nineteenth-century gathering of the most elite of the Russian aristocracy, with
the greatest novelist ever to have lived
presiding, his eyes rheumy from staring at his ledger in flickering lamplight, while scribbling "War and Peace" longhand, deep canyons carved in his face by the slow erosion of many contemplative years.
But some nameless person, lost to history, had some bad
osetra
with lunch, and a bumpy horse ride on the way over. Now there is something nasty brewing in his guts, and it wants an invitation to the party. Our poor, afflicted reveler is granted face-time with the immortal. He twists his lips into a tight little smile, he extends a clammy palm for a handshake. He mutters something about his deep and abiding admiration. And, Lord help him, he tries to barricade that back door.
But it's to no avail. With his hand grasping Tolstoy's, this nameless guest forgets himself for just a moment, and it slips out, perhaps silent, but exceedingly deadly, perhaps a long, solemn peal that bounces, echoing from the high, domed ceiling.
Everyone in the room turns and looks at Tolstoy. But the author is too refined in his manner to acknowledge the thisness that has intruded upon the affair. He just stands there, sniffing it.
Later on, alone in his study at his heavy wooden desk, Tolstoy permits himself to
laugh
. And, putting quill to paper, he immortalizes that eruption of gas in
Ivan Ilyich
, for James Wood and I to someday consider.
Marvelous.